---
Antioch School of the Bible Classes are held on Tuesdays from 6:15pm until 7:15pm.

---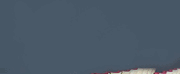 | | | |
| --- | --- | --- |
| | Looking for your "place" here at Antioch? We have lots for you to choose from... Click here. | |
---
It's exciting whenever a new child enters a family. There's no greater moment when parents sense that children are a gift from God. In these joyful moments, pastors have the privilege of sharing how parents can express their full appreciation to God through baby dedication.

Dedicating a child acknowledges God's sovereignty not only over the child, but also Mom and Dad. Parents present their child before God and His people asking for grace and wisdom in carrying out their responsibilities. Parents also come praying that their child might one day trust Jesus Christ as Savior for the forgiveness of sin.

Deuteronomy 6:4-7 commands parents to love God; if they truly wish for their child to one day love and follow God, their lives must be an example.

Please call the church office at 404-688-5679 for more information.