---
Antioch School of the Bible Classes are held on Tuesdays from 6:15pm until 7pm.

---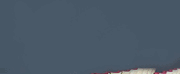 | | | |
| --- | --- | --- |
| | Looking for your "place" here at Antioch? We have lots for you to choose from... Click here. | |
---
ANNOUNCEMENTS

---

JOB FAIR
Congressman David Scott's 14th Annual 13th Congressional District Jobs Fair will be held on Friday, April 28th, 10:00 a.m. - 3:00 p.m., at the Georgia International Convention Center in College Park, Georgia 30337.



---

ATTENTION CHURCHES!
A Community Alert - There will be a Smart Fair & Restorative Justice for Fulton's Families sponsored by Keith Gammage, Solicitor-General of Fulton County, on Saturday, April 29, 2017, from 10:00 a.m. - 4:00 p.m., at the Martin Luther King Community Resources Complex, 101 Jackson St., NE, Atlanta, GA 30312.



---

LAW DAY!
Law Day will be observed on Sunday, May 7, 2017. This is a day where members of the legal community worship together at Antioch. On this day, a group of law professionals will serve as witnesses to the youth and the rest of the congregation as to their faith in God and commitment to preserve the rights guaranteed to all citizens under the U.S. Constitution.



---

ATTENTION WOMEN OF ANTIOCH!
The Christian Education Ministry is offering a group study on the book Fervent by Priscilla Shier. The sessions will be held Saturdays May 13th, 20th and June 3rd, from 10:00 am to 12:00 pm. Ladies, please mark your calendar for this wonderful opportunity to gain strategies that will empower and equip you in your development of an effective prayer life. Registration for the sessions will be held today following both worship services in the Narthex. Please contact Sis. Benecia Ponder for further information through the church office at (404) 688-5679.



---

TASTE OF ANTIOCH
The Men of Antioch would like to invite all members to a Taste of Antioch, a night of fun, fellowship and food on Friday, May 19th. The Men of Antioch will be your hosts and cooks for the Night, so bring your appetite. All men who want to cook or bring a dish are asked to please contact Brothers Dwayne Price or Al McGuire through the church office at 404-688-5679.



---

GRADUTING/RETIRING?
The Antioch Church Family would like to honor graduating and retiring members on Sunday, May 28, 2017. All graduates (kindergarten, elementary, middle, high school, college or graduate school) and retirees should meet with the Scholarship Ministry to complete registration forms and get scholarship applications. Please contact Sis. Wendolyn Harding for more information at the church office.



---

SISTERS BY CHOICE PINK RIBBON WALK
The Sisters by Choice 13th Annual Pink Ribbon Walk will be held on Saturday, July 15, 2017, in Piedmont Park. Sisters provide over 800 annual mammograms and breast exams for uninsured, unemployed and homeless women. Your $30.00 early bird registration fee for the 5k will help insure that all women have access to care. This 5k Walk event is for the entire family! The Womanhood Ministry will kick off registration with a Pink Ribbon reception on the plaza on Sunday, June 4th, and will be available for registration in the Narthex after each service throughout the month of June.



---

WOMANHOOD LLC MINISTRY
The Womanhood LLC Ministry is pleased to announce our Annual Sundress and Sandals Soire'e Fellowship Event to be held at Brawner Event Hall located at 3180 Atlanta Road, Smyrna, Georgia, on Friday, June 9, 2017, at 7:00 p.m. Women of Antioch, please make plans to wear your favorite summer dress and sandals as we fellowship with one another and learn more about the Womanhood Ministry. The donation for this event is only $15.00 and you are encourage to RSVP with your donation after each worship service beginning Sunday, April 30th.



---

LEADERSHIP CONFERENCE
The Leadership Conference II scheduled for Saturday, May 6, 2017 from 9:00 a.m. to 12:00 p.m. has been rescheduled for a later date. Please contact the church office for more details.



---

MEMBERSHIP PROFILE ACCURACY
Antioch Members who have received the Right Hand of Fellowship are asked to please fill out their tithe and offering envelopes completely with your name, address, telephone number and your envelope number. This will ensure proper credit to your membership profile and help your mail from the church get delivered promptly. If you do not have an envelope number, please call Sis. Gwendolyn F. Johnson in the church office at 404-688-5679.



---

CONTRIBUTION STATEMENT
Members and visitors who made financial contributions online through ACCESS ACS can access copies of their annual 2016 contribution statement online. For more information, please contact Sis. Gwen Johnson in the church office at 404-688-5679.



---

ADDED MEMBER ORIENTATION CLASSES
Members that have joined Antioch in the past month(s) and have not completed the required orientation classes are asked to attend an orientation class on Sundays after the 7:45 a.m. Worship Service in the Sanctuary. Adults are asked to attend three classes, and youth are asked to attend one class. Contact Sis. Gwen Johnson for further details at 404-527-5784.



---

DEBIT/CREDIT CARD READER
Attention Members and Friends…for your convenience, Antioch now offers a Debit & Credit Card Reader for giving your Tithes & Offerings. This service is available on Sundays after each service, located outside the door next to the elevator.



---

ANTIOCH CLOTHING BANK
The Antioch Clothing Bank, located in the AUMI Building adjacent to the church, is in dire need of men clothing, especially socks and t-shirts..



---

ATTENTION YOUNG ADULT SINGLES!
A Sunday School Class for young adult singles, ages 21-34 has begun. The class will meet at 10:00 a.m. in the rear of the sanctuary on the right side. If you are a young single adult, we invite you to attend and participate in this exciting class.



---

BABY DEDICATIONS


Baby Dedications are held every 2nd and 4th Sundays of each month at the 11:00 a.m. Worship Service. With our ever-growing congregation, families should be conscientious in making plans and scheduling dates for that special and very meaningful occasion. The Baby Dedications are for infants from birth to six month of age. To schedule a date, please call Sis. Lenora Williams in the church office.

Learn more

---

EMPOWERMENT OUTREACH
The Empowerment Outreach Employment Ministry (EOEM) meetings are held every 1st and 3rd Tuesday of each month in Room 2 of the Fellowship Hall at 6:30 PM.



---

WEEKLY MEETINGS SCHEDULE
To facilitate the efficient management of our weekly meeting schedule, ministries/auxiliaries who need meeting space are asked to call Sis. Lenora Williams at the church office, 404-688-5679. All requests must be received by the Wednesday before the desired meeting time to be placed on the upcoming weekly schedule which is posted on Sunday outside of Fellowship Hall. Meetings not listed on the weekly meeting schedule may not be honored by persons at the Security Desk.



---

WEEKLY PRAYER MEETING AND BIBLE STUDY
Weekly Prayer Meeting and Bible Study is held at the Church every Wednesday evening. For your convenience, dinner is served at 5:00 PM and Bible classes begin at 6:15 PM. These classes provide instructional and training opportunities for us all to gain deeper insights into the teachings of Jesus Christ. At 7:15pm, Pastor Alexander will lead the Prayer Meeting and provide guidance and spiritual insights into meaningful ways in which we can strengthen our personal relationships with God.



---

TERRY WEST BIBLE CLASS
The Terry West Bible Class is held every Wednesday morning at 10:00 a.m. in Burden's Rest. Members and friends are invited to join us, share in the fellowship and teaching of God's Word.


---

Also see the

Events Calendar

.

Please call the church office at 404-688-5679 for more information.