---
Antioch School of the Bible Classes are held on Tuesdays from 6:15pm until 7pm.

---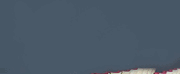 | | | |
| --- | --- | --- |
| | Looking for your "place" here at Antioch? We have lots for you to choose from... Click here. | |
---
ANNOUNCEMENTS

---

IT'S BACK TO SCHOOL TIME!!
The Youth Ministry has asked us to extend their apologies and notify you that the BACK TO SCHOOL FESTIVAL HAS BEEN Postponed. School supplies will be distributed on Sunday, July 29th at the Food Bank following both Worship Services.



---

RETIREMENT CELEBRATION
On Sunday, July 29, 2018, at 3:00 p.m., Antioch will worship with New Springfield Baptist Church in the Retirement Service of Rev. Dr. Robert F. Broughton as Pastor. The Antioch Choirs, Ushers, Mothers and Deacons will be on duty. Members and friends are encouraged to attend this unique occasion.



---

REV. ALEXANDER'S 64/49 PASTORAL ANNIVERSARY
Antioch Baptist Church North will celebrate our Pastor, Reverend Cameron M. Alexander's, 49th Anniversary on Sunday, August 5, 2018. The theme is Shepherding God's People (Acts 20:28). The schedule for this great celebration is: Breakfast will be served at 8:00 a.m. and Sunday School will begin at 9:00 a.m. Only one Worship Service will be at 10:00 a.m. A Scrumptious Fellowship Dinner will be served in the Fellowship Hall following the Anniversary Worship Service. The Anniversary Speaker will be Reverend Dr. Edward L. Wheeler, President of the Interdenominational Theological Center in Atlanta, Georgia. You don't want to miss this most auspicious occasion honoring our Pastor.



---

CELEBRATION AT MT. VERNON BAPTIST CHURCH
On Sunday, August 12, 2018, at 3:00 p.m., the Antioch Family will worship with the Mt. Vernon Baptist Church, Rev. Rodney Turner, Pastor. The Church will be celebrating their Pastor's 15th Pastoral Anniversary. The Adult Choir, Verse Speakers, Ushers, Mothers and Deacons will be on duty. Members and friends are encouraged to attend this momentous occasion.



---

BOOK SIGNING FOR DAVID VAUGHN
A book signing for David Vaughn will be held on Sunday, August 26, 2018, immediately after the 7:45 a.m. and 11:00 a.m. Worship Services in Burden's Rest. TITLE OF BOOK: HEALTHIER YOU...The Pocket Guide for Living a Happy & Healthy Life at any Age, LIVE YOUR LIFE - NOT YOUR AGE! It's Not the Years in your Life that Counts - It's the Life in your Years! The author of a Healthier You, David, holds nothing back as he reveals his own life's journey as he divulges to his audiences how he transformed his mind and body to increase his vibrancy, joy, and his ultimate health.



---

CHRISTIAN EDUCATION TEACHER CERTIFICATION
Members who would like to be certified in teaching at Antioch are encouraged to attend the teacher certification class every Tuesday at 7:00 p.m. in room 9. Instructions on how to apply the Word of God in teaching others is being taught by our very own Deacon Clarence Anderson. For more detailed information, please contact Sis. Lenora Williams in the church office at 404-527-5144.



---

CARE AND COMFORT MINISTRY
The Care & Comfort Ministry would like to invite you and your family members to our support class that is held here at the church every Wednesday at 6:15 p.m. in room 3. The purpose of the class is to encourage healing as you move forward in your faith along with other brothers and sisters who are also going through bereavement or a life-changing experience. For the months of September and October we will discuss: • Finding comfort in the word of GOD after the passing of a spouse.



---

WEDNESDAY NIGHT BIBLE STUDY - PRAYER MEETING
Classes for the Antioch School of the Bible summer/fall session begin at 6:00 P.M. Classes are as follows: The Gospel League - Matthew, Mark & Luke Wonder Women of the Bible Let's Go to Heaven Together - Packing for the Journey Children's Bible Study     Route 66: A Trip Through 66 Books of the Bible Youth Bible Study     God's Not Dead At 7:00 p.m., Pastor Alexander will lead the Prayer Meeting and provide guidance and spiritual insights into meaningful ways in which we can strengthen our personal relationships with God. Please come out and join us for fun, interactive spiritual learning experiences for the entire family.



---

MEMBERSHIP PROFILE ACCURACY
Antioch Members who have received the Right Hand of Fellowship are asked to please fill out their tithe and offering envelopes completely with your name, address, telephone number and your envelope number. This will ensure proper credit to your membership profile and help your mail from the church get delivered promptly. If you do not have an envelope number, please call Sis. Gwen Johnson in the church office at 404-688-5679.



---

CONTRIBUTION STATEMENT
Members and visitors who made financial contributions online through ACCESS ACS can access copies of their annual 2016 contribution statement online. For more information, please contact Sis. Gwen Johnson in the church office at 404-688-5679.



---

ADDED MEMBER ORIENTATION CLASSES
Members who joined Antioch in the past several months and have not completed the required orientation are asked to attend classes on Sundays after the 7:45 a.m. worship service in the rear of the Sanctuary. For more information, please contact Sis. Gwen Johnson in the church office at 404-688-5679.



---

DEBIT/CREDIT CARD READER
Attention Members and Friends…for your convenience, Antioch now offers a Debit & Credit Card Reader for giving your Tithes & Offerings. This service is available on Sundays after each service, located outside the door next to the elevator.



---

ANTIOCH CLOTHING BANK
The Antioch Clothing Bank, located in the AUMI Building adjacent to the church, is in dire need of men clothing, especially socks and t-shirts..



---

ATTENTION YOUNG ADULT SINGLES!
A Sunday School Class for young adult singles, ages 21-34 has begun. The class will meet at 10:00 a.m. in the rear of the sanctuary on the right side. If you are a young single adult, we invite you to attend and participate in this exciting class.



---

BABY DEDICATIONS


Baby Dedications are held every 2nd and 4th Sundays of each month at the 11:00 a.m. Worship Service. With our ever-growing congregation, families should be conscientious in making plans and scheduling dates for that special and very meaningful occasion. The Baby Dedications are for infants from birth to six month of age. To schedule a date, please call Sis. Lenora Williams in the church office.

Learn more

---

EMPOWERMENT OUTREACH
The Empowerment Outreach Employment Ministry (EOEM) meetings are held every 1st and 3rd Tuesday of each month in Room 2 of the Fellowship Hall at 6:30 PM.



---

WEEKLY MEETINGS SCHEDULE
To facilitate the efficient management of our weekly meeting schedule, ministries/auxiliaries who need meeting space are asked to call Sis. Lenora Williams at the church office, 404-688-5679. All requests must be received by the Wednesday before the desired meeting time to be placed on the upcoming weekly schedule which is posted on Sunday outside of Fellowship Hall. Meetings not listed on the weekly meeting schedule may not be honored by persons at the Security Desk.



---

TERRY WEST BIBLE CLASS
The Terry West Bible Class is held every Wednesday morning at 10:00 a.m. in Burden's Rest. Members and friends are invited to join us, share in the fellowship and teaching of God's Word.


---

Also see the

Events Calendar

.

Please call the church office at 404-688-5679 for more information.